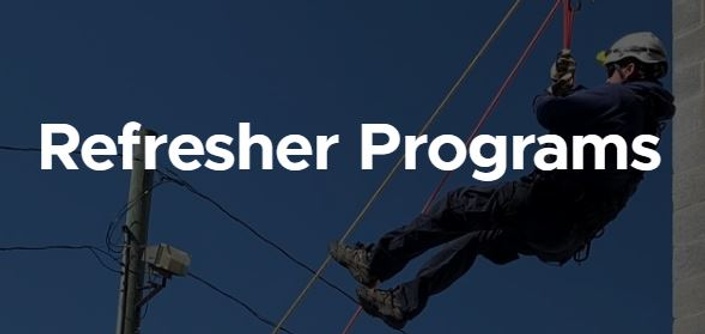 Refreshers and Custom Programs
In-Person Course
Course Description:
Technical rescue skills are extremely perishable, and no two real-world incidents are alike. Short of frequently responding to real-world incidents, attending refresher training programs is the best way to keep your knowledge and skills sharp. For that reason, NFPA, OSHA, and ANSI standards require refresher training for individuals providing rescue services. We can offer customizable refresher programs tailored to the needs of your agency in a variety disciplines of technical rescue.
Additionally, if you do not see a course listed on our Training page, please reach out and let us know what type of training you or your agency needs. Our highly trained staff can often times develop custom programs based on the latest national standards. If we are unable to, we will refer you to another training provider who can.
Course Length: Varies

Pre-Requisite:
Students must be at least 18 years old. Additional pre-requisites may apply.
Certificates:
Elder Technical Rescue Services LLC will issue continuing education certificates to students successfully completing the program.
Schedule a Class:

Please contact us to discuss setting up a class for your agency.