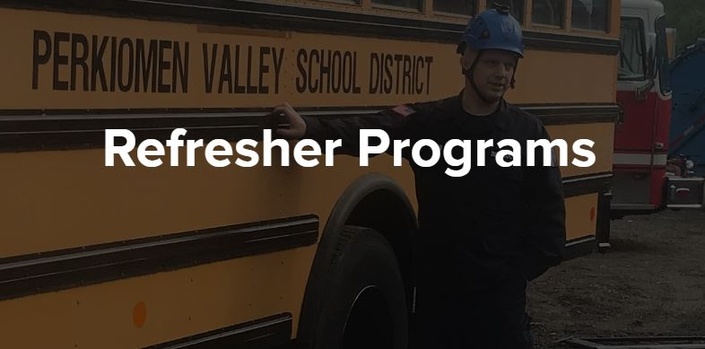 Refresher Programs
Refresh your knowledge and skills in a variety of technical rescue disciplines.
Description:
Technical rescue skills are extremely perishable, and no two real-world incidents are alike. Short of frequently responding to real-world incidents, attending refresher training programs is the best way to keep your knowledge and skills sharp. For that reason, a wide variety of NFPA, OSHA, and ANSI standards require refresher training for individuals providing rescue services.
We offer customizable refresher programs in the following disciplines of technical rescue:
Confined Space Rescue
Fall Protection Rescue
Ice Rescue
Rope Rescue
Tower Rescue
Vehicle Rescue
Water Rescue
Our refresher programs can be tailored to the needs of your agency, and encompass both Operations and Technician level competencies.

Course Length: Varies

Pre-Requisite: Previous training in the technical rescue discipline being refreshed.
Certificates:
Electronic certificates of continuing education will be generated for all students who participate in and successfully complete course requirements.
PA DOH EMS Con-Ed: Varies

Schedule a Class:

Please contact us to discuss setting up a class for your agency.