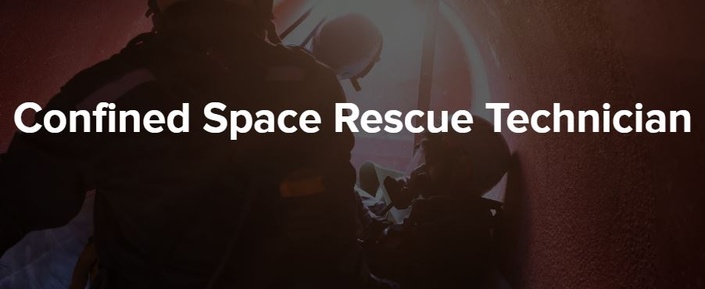 Confined Space Rescue Technician
Learn technician level confined space rescue techniques based on NFPA 1006.
Description:
The Confined Space Rescue Technician course is designed to expand upon the students' existing operations level skills with additional tactics, techniques, and procedures. Topics of this class will focus on technician level confined space rescue skills such as entries into confined spaces with atmospheric and entanglement hazards, single rescuer entries, rescuing multiple victims, and other advanced rope rescue and rigging skills.

This program is based on NFPA 1006 Standard for Technical Rescue Personnel Professional Qualifications (2021 edition) for the Confined Space Rescue Technician level.

Course Length: 16 hours

Pre-Requisite: Previous Rope Rescue Operations Level and Confined Space Rescue Operations Level training (or equivalent).
Certificates:
Certificates of Continuing Education and PA DOH EMS Con-Ed credits will be issued to all students successfully completing the program.
Schedule a Class:

Please contact us to discuss setting up a class for your agency.