May 3-7, 2021 is National Safety Stand Down Week to Prevent Falls in the Construction Industry. Don't work in the construction industry? It doesn't matter! Falls are hazards for many types of workers, including first responders and technical rescue professionals.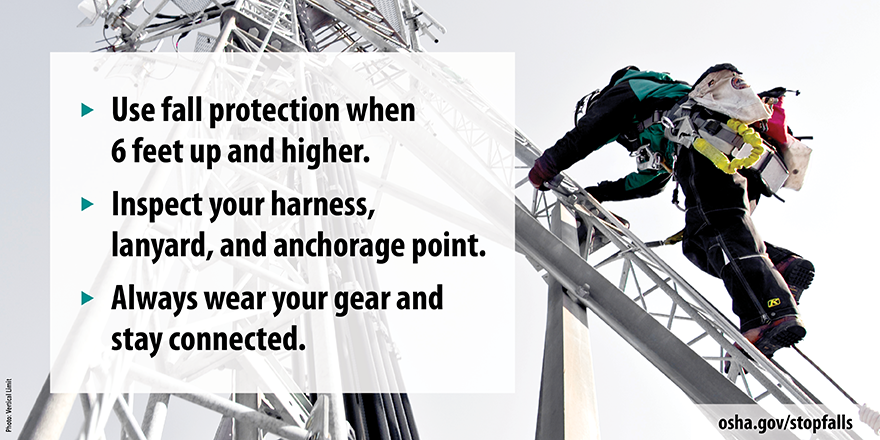 Technical rescuers and first responders can be exposed to fall hazards at virtually any type of incident, not just the more obvious examples such as high angle rope rescue and tower rescue. This week is as good a time as any to evaluate and inspect your equipment, training, and standard operating guidelines related to fall prevention. Elder Technical Rescue Services, LLC will be conducting an inspection of all our fall protection equipment this week.
If you have any questions related to fall prevention, feel free to send us an email.
You can also check out our Tower Rescue Operations - Blended Learning program if you want to learn more about fall protection. We currently have open enrollment practical sessions scheduled for May 23 and October 10.
Stay safe!
Bill Elder
Owner
Elder Technical Rescue Services, LLC