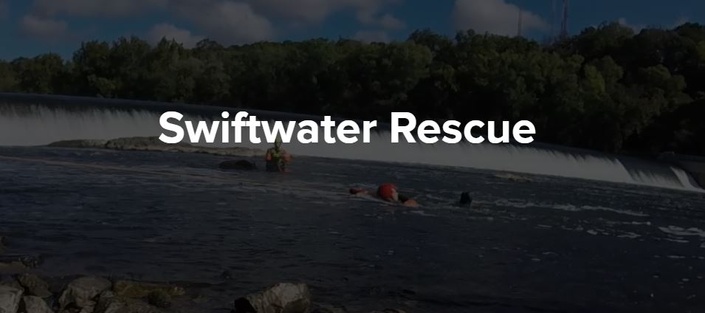 Swiftwater Rescue Awareness and Operations
Learn water rescue techniques based on PA Fish and Boat Commission Guidelines.
Courses:
Water Rescue for the First Responder - Awareness (3 hours)
Classroom course covers: scene assessment, activation of the Emergency Response System, evaluation of potential and existing water hazards, scene management, rescue vs. recovery, and personal safety measures. Course meets NFPA 1670 awareness level guidelines.
Approved for 3.0 hours of PA DOH EMS Con-Ed.
Water Rescue and Emergency Response - Operations (17 hours)
Classroom and practical hands-on training covers planning, medical considerations, rescue equipment, self-rescue and shore-based rescue techniques. Course meets or exceeds NFPA 1670 operations level guidelines.
Approved for 17.00 hours (2.50 clinical) of PA DOH EMS Con-Ed.
Certificates:

The PA Fish and Boat Commission will issue electronic certificates of training to all students who participate in and successfully complete course requirements.
Schedule a Class:

Please contact us to discuss setting up a class for your agency.