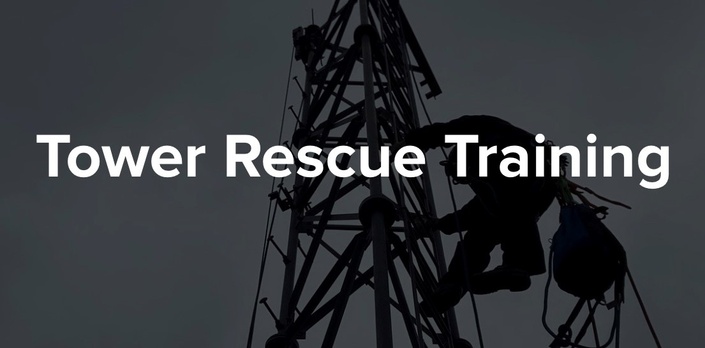 Tower Rescue Training
Various levels of tower rescue training based on NFPA 1006 JPRs.
Elder Technical Rescue Services, LLC offers several Tower Rescue training classes that emphasize providing safe, patient-focused rescue services.
Available Programs:
In addition to the online and blended learning options available on our web site, the following programs can be taught in the in-person setting.

Tower Rescue Refresher (8 hours)
Some of these courses may also be presented in the live online seminar format.
Price:
Please contact us for a quote, as the price varies depending on the program.
Certificates and Con-Ed:
Certificates and PA DOH EMS con-ed hours will be generated for all students who participate in and successfully complete course requirements. Electronic certificates will be emailed to your training officer within 24 hours of the course ending.
Schedule a Class:

Please contact us to discuss setting up a class for your agency.