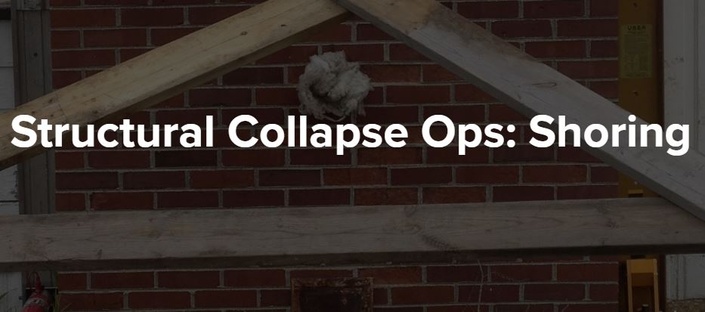 Structural Collapse Rescue Operations: Shoring
Learn operations level structural collapse shoring techniques based on NFPA 1006.
Description:
This class teaches fundamental structural collapse shoring techniques for wood-frame and unreinforced masonry (URM) constructed buildings. Students will learn about a multitude of structural collapse rescue topics, such as building construction types, collapse indicators, surface victim rescue, crush syndrome, search markings, and more. Most of the class time is allotted for hands-on shoring instruction and practice. Students will construct box cribbing, temporary shores, vertical shores, window/door shores, and raker shores.

Course Length: 16 hours
Certificates:
Electronic certificates of continuing education will be generated for all students who participate in and successfully complete course requirements.
PA DOH EMS Con-Ed: 9.00 hours (2.00 clinical)

Schedule a Class:

Please contact us to discuss setting up a class for your agency.