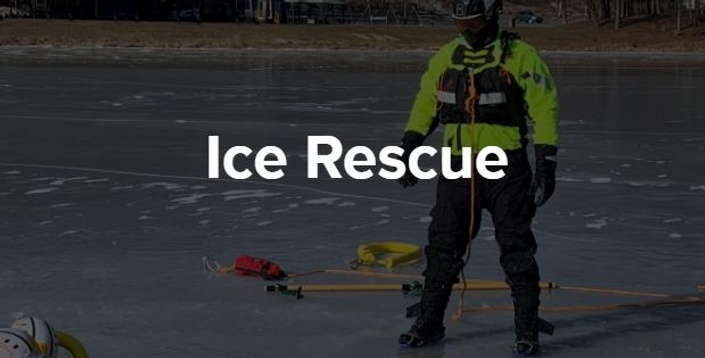 Ice Safety - Basic Survival and Rescue (Awareness)
In-Person Course
Course Description:
Ice rescue is dangerous! This program provides ice safety awareness information. Topics covered include: ice formation and types of ice, personal protective equipment, and medical conditions associated with water and cold weather, how to activate the emergency response system, and how to survive a fall through the ice.
Course Length: 3 hours

Standards:
This program is accredited by the Pennsylvania Fish and Boat Commission and is based on NFPA 1670 Standard on Operations and Training for Technical Search and Rescue Incidents (2017).
Pre-Requisite:
Students must be at least 18 years old.

Certificates:

The Pennsylvania Fish and Boat Commission will issue electronic certificates of training to all students who participate in and successfully complete course requirements.
Schedule a Class:

Please contact us to discuss setting up a class for your agency.