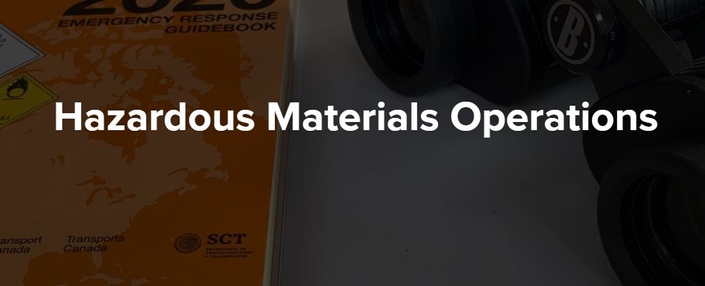 Hazardous Materials Operations: Core Competencies
Hazardous materials operations training based on NFPA 470 and OSHA 1910.120.
Description:
This class is based on NFPA 470 Hazardous Materials/Weapons of Mass Destruction (WMD) Standard for Responders and exceeds OSHA requirements. Students who complete the class will be trained to the operations level for hazardous materials emergency response. Specific topics include hazardous materials properties and effects, recognition and identification, personal protective equipment, types of decontamination, terrorism, developing and implementing an incident action plan, and terminating the incident.
Course Length: 16 hours

Certificates:

Electronic certificates of continuing education will be generated for all students who participate in and successfully complete course requirements.
PA DOH EMS Con-Ed: 16.00 hours (2.00 clinical)

Schedule a Class:

Please contact us to discuss setting up a class for your agency.