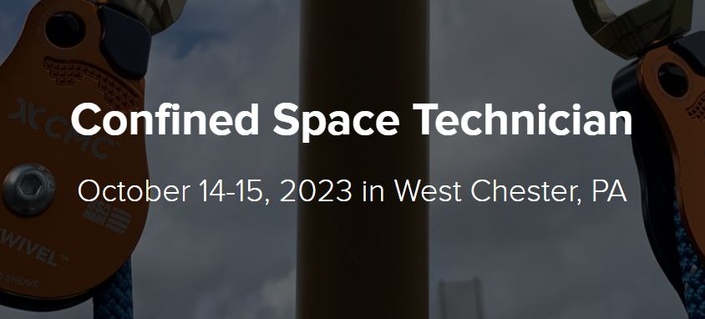 Confined Space Rescue Technician (Open Enrollment)
October 14-15, 2023 in West Chester, PA
Description:
The Confined Space Rescue Technician course is designed to expand upon the students' existing operations level skills with additional tactics, techniques, and procedures. Topics of this class will focus on technician level confined space rescue skills such as entries into confined spaces with atmospheric and entanglement hazards, single rescuer entries, rescuing multiple victims, and other advanced rope rescue and rigging skills.
Class Details:

Class will be held on October 14-15, 2023 at the West Chester Fire Department Training Center (351 Snyder Avenue, West Chester, PA 19381). Class will be held from 8:00am - 4:00pm both days.

Students must bring their own self-contained breathing apparatus (SCBA), class III harness, rescue helmet, rope gloves, and safety glasses to class. If you are unable to to bring any of this equipment, please contact us.

Price: $600

Refunds: Please note that due to the nature of this class, refunds can only be issued for withdrawals with at least 7 days notice. If the class is cancelled at any time, you will be refunded less the cost of the online material (you will retain access to the online material).

Pre-Requisite:
Students must be at least 18 years old and have previously completed Rope Rescue Operations (minimum 16 hours) and Confined Space Rescue Operations level training through Elder Technical Rescue Services LLC or another approved training provider.