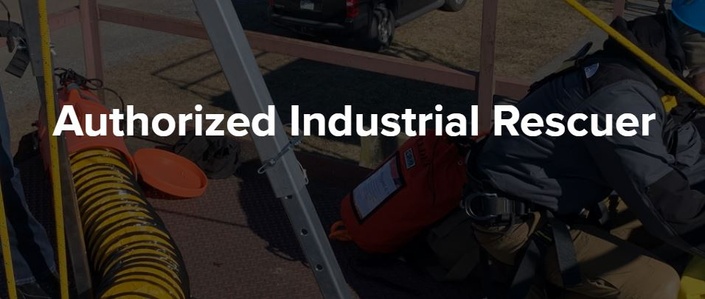 Authorized Industrial Rescuer
Rescue training for workers designated as authorized rescuers.
Description:
There are many national standards and regulations that require employers provide prompt rescue in the event a worker falls or experiences an emergency inside a confined space. The Authorized Industrial Rescuer course is designed to serve as initial training for employees who have been designated as authorized rescuers in their workplace. Topics include high angle rescue, rescue from fall protection, confined space entry and rescue, and more.
Authorized rescuers must also be trained in first aid and CPR. This program can include those certifications if planned in advance. The students will be required to complete self-paced, online lessons prior to the in-person training sessions.
Referenced Standards:

OSHA 1910.146, OSHA 1926 Subpart AA, OSHA 1910 Subpart D, OSHA 1926 Subpart M, OSHA 1910.147, NFPA 1006, NFPA 350, and ANSI Z359.2
Course Length: 40 hours
Certificates:
Electronic certificates of continuing education will be generated for all students who participate in and successfully complete course requirements.
Competent Rescuer Training:
Seeking Competent Rescuer training? After taking the Authorized Industrial Rescuer course, we recommend that you take our technician level courses. In those classes you will gain the advanced knowledge and experience needed to qualify as a Competent Rescuer.

Schedule a Class:

Please contact us to discuss setting up a class for your agency.