If you didn't already know, our Rope, Confined Space, and Tower Rescue Operations level classes are now blended learning programs. This gives students the ability to complete the cognitive material at their own pace, prior to participating in the hands-on skill sessions. These programs were enormous efforts for us. In addition to the graphics, PowerPoint slides, activities, quizzes, and recorded presentations, they also include written manuals that students can download, print, and refer to at a later date in order to keep their knowledge current.
We also keep the student manuals updated, based on student feedback and changes in the industry. One of the great benefits of becoming one our our blended learning students is that you maintain access to the online classrooms forever, and you can log back in and download the most recent versions of the student manuals whenever you want.
We just completed an update to the Confined Space Rescue Operations Student Manual. It now includes a complete review of the OSHA requirements for Permit-Required Confined Space Programs and the differences between 1910.146 and 1926 Subpart AA. Previously, the course material just focused on the essential items that are important for first responders to understand.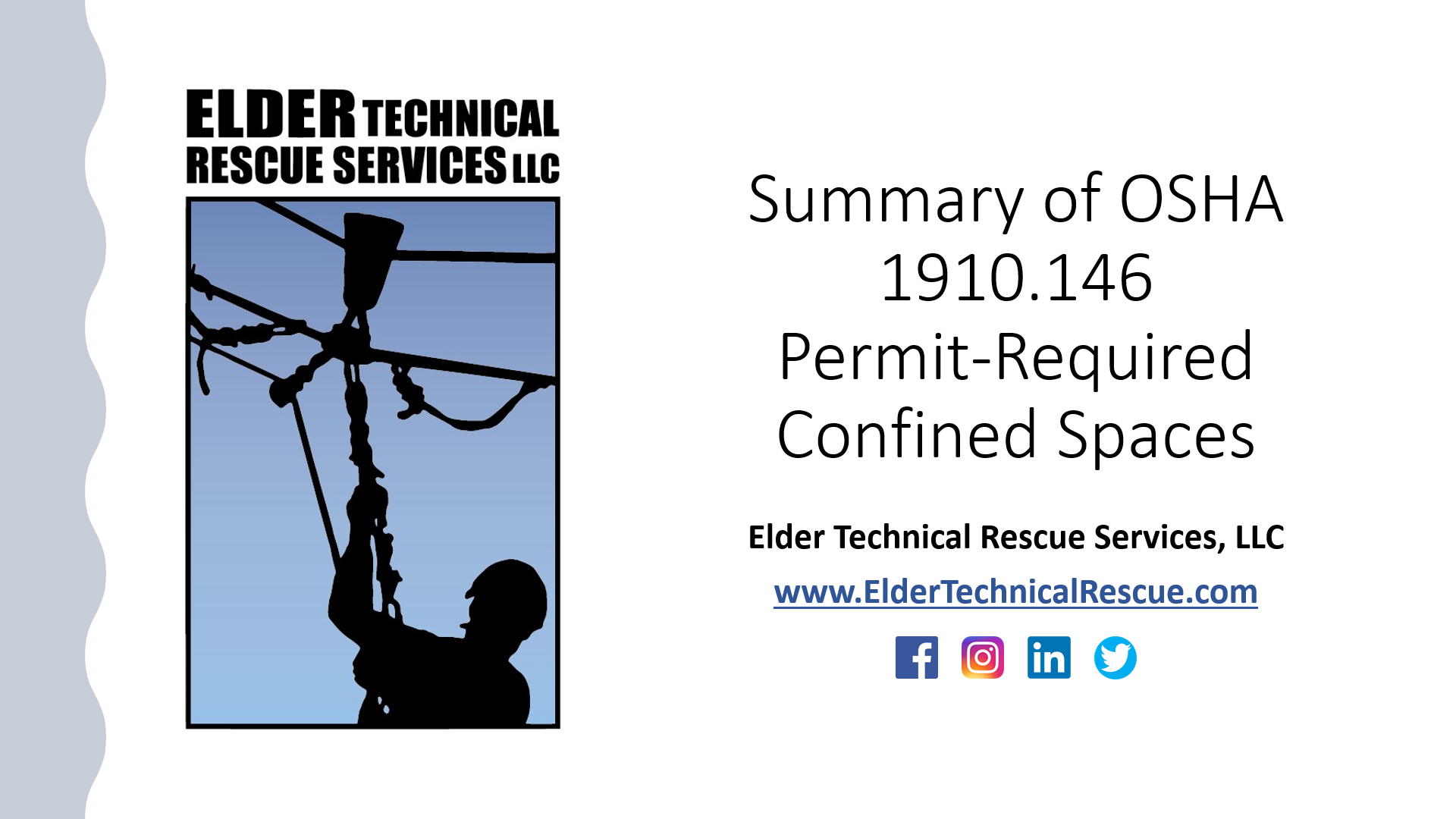 Up next on our Blended Learning Program To-Do List, is to update our Rope Rescue Operations Student Manual with new graphics, photographs, and cheat sheets. The Tower Rescue Operations Student Manual will also be getting updated graphics, photographs, and fall protection content.

I hope to see you in one of our blended learning classes soon! Better yet, check out the Operations Level Bundle which will get you into all three programs plus the Hazmat Operations Refresher course at a discounted cost.
Stay safe,
Bill Elder
Owner
Elder Technical Rescue Services, LLC