Earlier this year, the 13mm CMC Clutch by Harken Industrial ("Clutch" for short) was released to the rope rescue world. The 11mm version of the device was previously released in 2020. The 13mm version, as the title implies, can be used with rope up to 13mm or ½" in diameter. The device is a multi-purpose tool that can be utilized by rope rescuers for numerous functions. After spending the last few months practicing various techniques with the Clutch, I'm convinced this is a must have for rescue teams operating at the technician level or higher in the rope rescue discipline.
Here are a few of my thoughts regarding the Clutch. This is by no means a comprehensive list of the features or pros/cons of the device.
Pros:
The Clutch has numerous features that make is a must have for rope rescue technicians. Ergonomically, it is similar to the Petzl ID, which means it is comfortable to use whether it is attached to a fixed anchor or attached to your harness and used as a rappel device. This gives it a significant advantage over other devices such as the CMC MPD and Petzl Maestro which are not built for rappelling.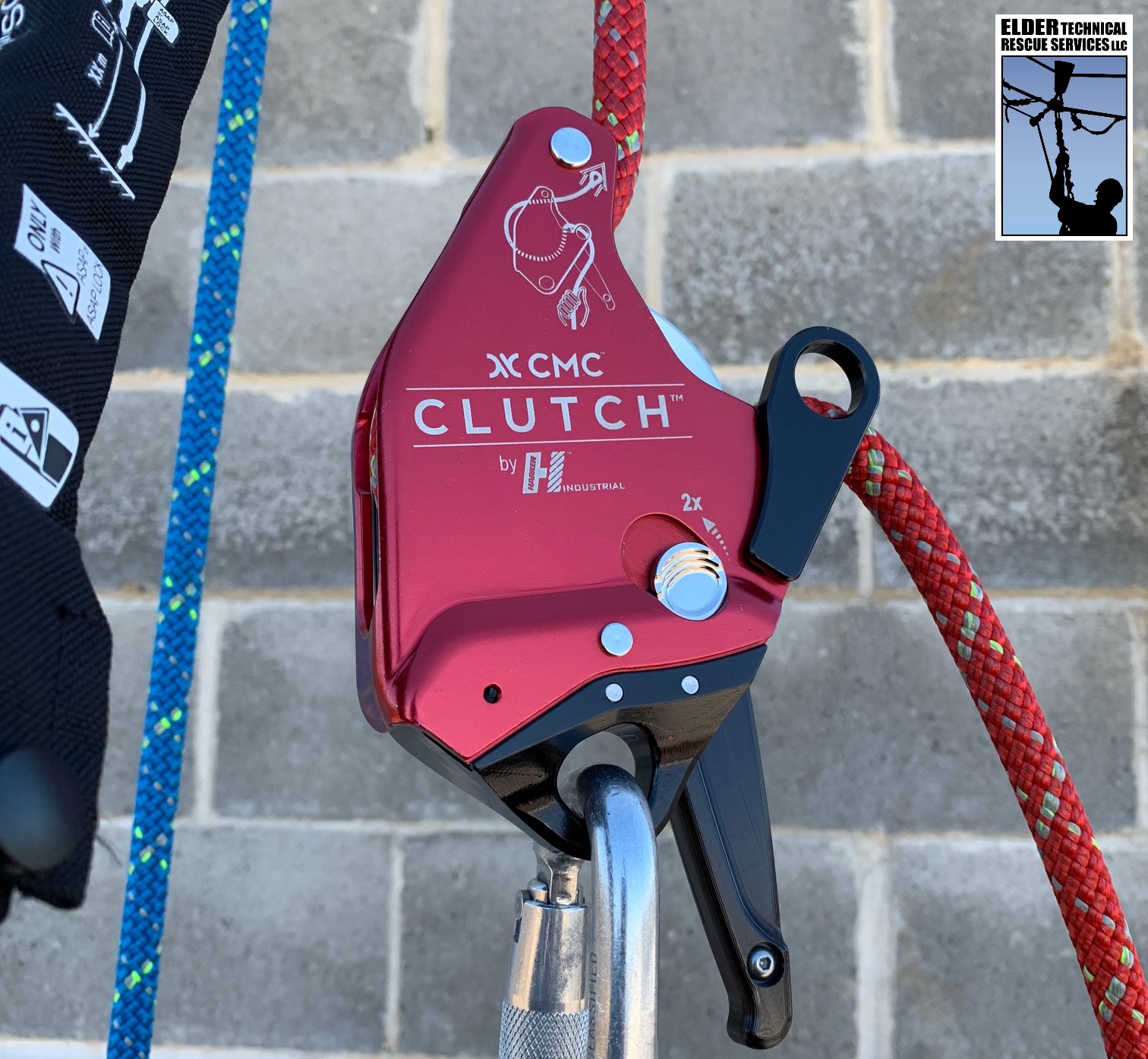 One of the other obvious benefits of the Clutch is the sheave, which when used to haul or ascend the rope spins with an audible click. The sheave enables the device to offer a higher level of hauling efficiency than the Petzl ID which utilizes a cam. The audible click also serves as an additional way to safety check the device and ensure it is loaded and operating properly. The newer Petzl Maestro descent control device also offers the benefit of a sheave and audible click sound.
Drawbacks:
One of our favorite features of the Petzl ID is the anti-error catch. That feature prevents a rescuer attempting to lower a rescue load from dropping the load if the device is accidentally loaded backwards. The Clutch does not feature this anti-error catch. This is the principal reason we think the Petzl ID may still be the preferred descent control devices for agencies operating primarily at the operations level.
CMC has released numerous informational videos regarding the proper use of the Clutch. Check them out at the links below.
If you are interested in seeing the Clutch in person and getting your hands on it, shoot us a message to set up rope rescue training for your agency. Stay safe,
Bill Elder
Owner
Elder Technical Rescue Services, LLC